Ball Valves
Single Isolation and Double Block & Bleed
Ball Valves – Single Isolation
Our Ball Valve range is available in sizes from 3/8" up to 16", and pressures up to 15,000psi. Available in either soft or metal seated configuration depending on your process requirements, our high-integrity design has been supplied for many years to customers around the world.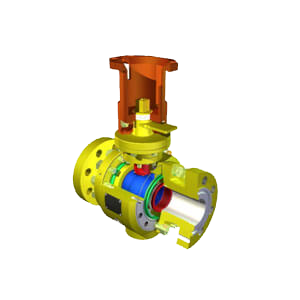 Product Features
Metal or soft seated options available
Spring energised seats
Floating and Trunnion options available
Dual Stem seal arrangement
Anti-blow-out Stem
Suitable for manual, ROV or actuator operation
Design Benefits
Bi-directional sealing
Compact design
No lubrication or maintenance required
Easily configured to suit various end connections
PEEK/PTFE soft seals to suit a wide range of process media
Rate A (zero) leakage options available
Ball Valves – Double Block & Bleed
Using the same technology from our Single Isolation Ball Valves, we can supply units with double block or double block & bleed functionality. All units can be fitted to a single valve body, providing a compact, lower weight solution. Available in sizes from 3/8" up to 16", and pressures up to 15,000psi.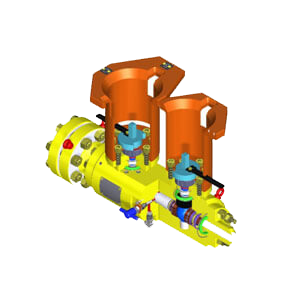 Product Features
Metal or soft seated options available
Spring energised seats
Floating and Trunnion options available
Dual Stem seal arrangement
Anti-blow-out Stem
Suitable for manual, ROV or actuator operation
Design Benefits
Compact, lighter solution for dual isolation
Bi-directional sealing
Compact design
No lubrication or maintenance required
Easily configured to suit various end connections
PEEK/PTFE soft seals to suit a wide range of process media
Rate A (zero) leakage options available
Ball Valves – G1 range
Pacson's new 4" through 12" full and reduced bore trunnion ball valve range, optimised for size and weight using advance non-linear Finite Element analysis techniques.
Subsea or topside application provided as standard
Fire tested API 6FA: ANSI 150 through 2500, API 2000 to 5000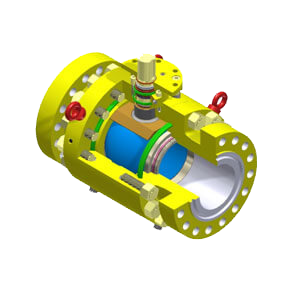 Product Features
Metal or soft seated options
Spring energised seats with secondary sealant injection facility
Elastomeric, Polymeric or metal seal options
Dual Stem seal arrangement with facility to inject emergency sealant
Suitable for Gear, Direct ROV or actuator operation
Double Block and Bleed is standard, with double isolation and bleed a standard option
Design Benefits
Anti-blow-out Stem - secondary stem seal and fireseal serviceable following removal of actuator mounting plate
Ease of Maintenance - Modular topworks (including valve bonnet and stem) can be replaced or upgraded with valve in situ
Mounting Plate is Bolted to Body not Bonnet – pressurised bonnet joint is not subjected to the additional side loads and bending caused by the actuator or the operator's weight