Gate Valves
Manual Actuated and Hydraulic Actuated
Gate Valves – Manual / ROV
Our Gate Valve range has been developed using many years of expertise, to give a robust, high-integrity solution. Using Tungsten Carbide coated Gates and Seats as standard, this valve offers a robust solution to your process needs, particularly where repeatable tight shut-off is required. Available in sizes from 1/2" up to 16", and pressures up to 15,000psi.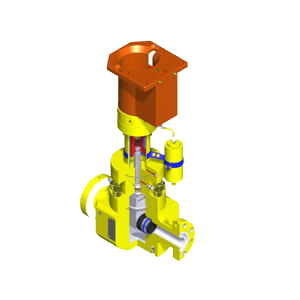 Product Features
Spring energised seats
Dual Stem seal arrangement
Anti-blow-out Stem
Suitable for manual, ROV or actuator operation
Rising Stem design
Design Benefits
Bi-directional sealing
Compact design
No lubrication or maintenance required
Easily configured to suit various end connections
Rate A (zero) leakage as standard
Modular approach allows manual / ROV top-works to be replaced with actuator if required.
Gate Valves – Hydraulic
Pacson's hydraulic gate valve is available in sizes from 1/2" to 12" in all materials and pressures up to 15,000psi.
Onshore & offshore (topside) variations are available.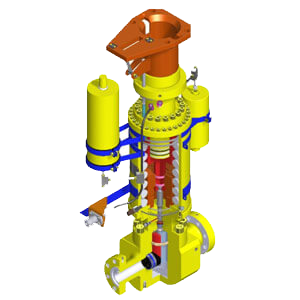 Product Features
Hard faced metal to metal sealing
Bolted bonnet
Solid slab
Double barrier PTFE stem seals c/w metal backseat
Spring energised seats
FSC/FSO/FAI linear actuators
Non spring compressing rotary ROV override
Metal to metal static body seals
Fully compensated
Direct mechanical position indication
API 17D Qualification Status
Design Benefits
1" Hydraulic gate valve is API 17D 2nd edition qualified to 15,000psi, coil spring design
½" Hydraulic gate valve 15,000psi variant API 17D 2ndEdition qualification testing planned in 2018
Gate Valves – Double Barrier
The Through Conduit Solid slab gate alternative to a Double Expanding Gate Valve.
Bi-Directional Triple Barrier Sealing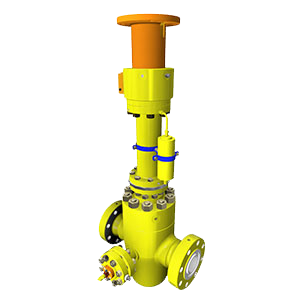 Product Features
Twin Metal Seats as standard: Spring energised inner seat, fixed outer seat
Double Block and bleed as standard
Double Isolation and Bleed as standard (upstream + downstream)
Tertiary downstream isolation
Integrity of Double Isolation verifiable in service by pressurisation of valve cavity
Suitable for manual, ROV or actuator operation
Rising Stem design with backseat
Die Stamped Forged Option
Seat pocket, seals or all wetted area overlay options
Design Benefits
High Integrity Rate A sealing capability at each isolation/block
Sealing performance unaffected by solids
Upstream isolation/block performance independent of stem loading
Predictable, repeatable thrust in operation unaffected by thermal wedging or trapped solids
Guaranteed alignment of through bore when open
Gate Valves – Surface
Pacson's API6A topside wellhead gate valve
1-13/16" through 5-1/8" API 5000 & 10000
Simple robust non-elastomeric metal seated design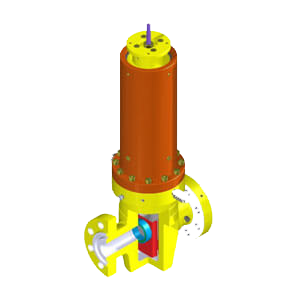 Product Features
Die Stamped Forged body as standard
Metal Seated as standard
Suitable for Handwheel or actuator operation using Pacson's compact linear actuator (fail close, open or stay put)
Rising Stem design with backseat (linear actuator)
Non-rising stem with backseat (handwheel)
Electric actuation options.
Seat pocket, seals or all wetted area overlay options
Dual Stem seal arrangement with facility to inject emergency sealant
Design Benefits
Simple Construction and minimised machining enables Pacson to provide competitive pricing for a valve of this performance
Reduced weight plus envelope dimensions